ALL ARTICLES CAN BE READ IN 100 LANGUAGES
I går ble det identifisert en ny mutert variant av koronaviruset i Sør-Afrika hvilket har blitt benevnt B1.1.529. Hittil er det identifisert 22 positive smittetilfeller, hvorav fire av de smittede var vaksinert forut. Ytterligere to tilfeller er blitt påvist i Hong Kong hvor begge de smittede hadde ankommet fra Sør-Afrika. Den nye varianten som i stor grad er påvist blant unge, skal ha en veldig uvanlig konstellasjon av mutasjoner.
Sørafrikanske forskere skal møte med World Health Organisation WHO for å diskutere den nye varianten av koronaviruset som vil få en bokstav i det greske alfabetet, men WHO har ennå ikke gitt spesifikke råd om de neste trinnene.
Rødlistet i Storbritannia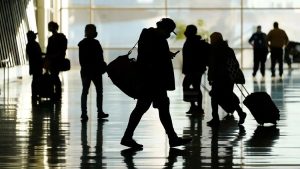 Ved informasjon om den nye varianten er det blitt foretatt begrensning av innreise fra Sør-Afrika i flere land. Storbritannia forbød i går kveld umiddelbart med start klokken 12 lokal tid fredag, flyvninger fra Sør-Afrika, Botswana, Eswatini, Lesotho, Namibia og Zimbabwe. Det samme skal ha blitt besluttet i Israel og Singapore. De seks nasjonene vil i Storbritannia bli lagt til landets rødliste, hvilket vil kreve at reisende som kommer fra disse nasjonene skal settes i karantene ved ankomst.
Det er bekymring for om at den nye mutasjonen vil hindre kampen mot viruset eller begrense effektiviteten til verserende vaksiner.
Featured image: Ny variant av covid-19
26/11/2021
Inform five of your friends about www.em24.uk which is a free magazine!