ALL ARTICLES CAN BE READ IN MORE THAN 100 LANGUAGES
Flere titalls av hemmelige amerikanske dokumenter tilknyttet Ukraina-krigen, inkludert Ukrainas militære kampstrategi, har lekket på Twitter og andre sosiale media med chat-sider.
Lekkasjen synes først og fremst å inkludere vurderinger vedrørende hemmelige, framtidige, taktiske, ukrainske disposisjoner, tilrettelagt opp mot tilknyttede analyserte rapporter skrevet av etterretningen vedrørende Russlands planlegging av dennes offensiver. I tillegg skal mange av dokumentene visstnok også være relatert til atskillige sensitive analyser, foretatt i denne forbindelse av eksperter både hos amerikanerne og dennes allierte.
Lekkasjen kan påvirke Ukrainas stilling negativt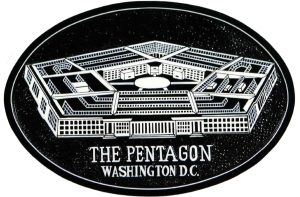 En tidligere senioroffiser i Pentagon skal ha informert om at den foretatte lekkasjen omfatter et betydelig sikkerhetsbrudd, hvilket negativt kan påvirke Ukrainas militære beslutninger tilknyttet landets planlagte «vår-offensiv» mot russerne. Selv om noen av dokumentene kan være nær ett par måneder gamle, kan de likevel avsløre og påvirke gjennomføringen av Ukrainas offensiver, ettersom disse kan informere om sårbarheter på slagmarken, herunder sammensetningen av Ukrainas styrker og tilpassede våpen.
Det amerikanske justisdepartementet meddelte lørdag at etterforskning tilknyttet lekkasjen vil bli igangsatt.
Featured image: Ukrainske soldater
10/04/2023
INFORM FIVE OF YOUR FRIENDS ABOUT WWW.EM24.UK – A FREE MAGAZINE!